About Relevant IT Services
We are proud to be serving organizations and our community in the great state of Georgia as Atlanta's choice IT consulting firm. We love our hometown of Atlanta but enjoy the work that takes us to people all over the United States.
We've seen it time and time again; when technology fails, companies and organizations across a myriad of service industries become ill-equipped to meet the needs of their customers or constituents. No matter what your organization does, having technology that performs poorly, moves slowly, or doesn't add value to your company is a huge problem that no one wants to encounter.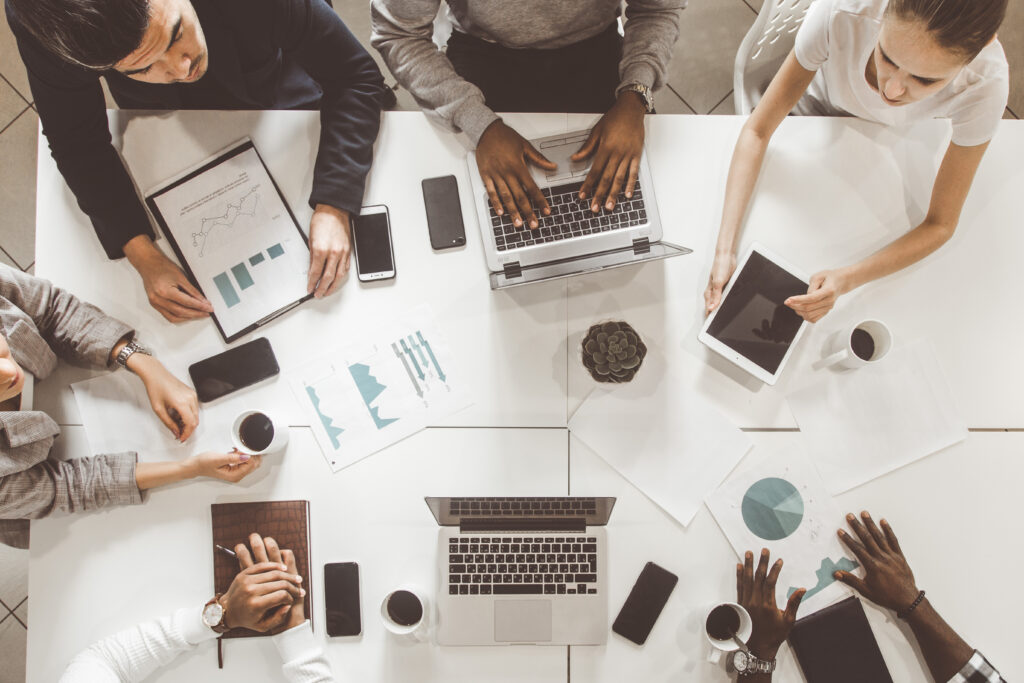 Founded on a desire to see our community's organizations thrive, Relevant is taking the IT industry by storm, not only here in Atlanta but we are an IT consulting firm across the nation. Our Atlanta IT network consultants are the team to help keep your systems up and running so you can best cater to the needs of the people who rely on you most. Whether you want better IT solutions for your small business, tech services for a church, or other commercial IT services, Relevant can tackle your IT infrastructure and set you up for success.
Relevant is a technical team with a passion for supporting our clients. We are excited to help you with your technical infrastructure and IT needs so you can focus on running your organization. No one wants to go back to the drawing board when they realize their IT infrastructure was poorly installed or is outdated. At Relevant, we are IT consultants in Atlanta that are in the business of advancing your technological capabilities so you don't have to experience downtime or interruptions in productivity due to technical problems.
With Relevant IT, you get technology solutions relevant for your organization.
0"We had a scary cybersecurity attack that could have cost us tens of thousands of dollars. We called Relevant IT and within minutes they had removed the threat from our system. They provided data that helped authorities freeze the bank account and locate the person who infiltrated our email account. I highly recommend Relevant IT for managing your day-to-day IT and cybersecurity."— Kirby Pate @ Pate Design Group
1"I've worked with IT companies before, but Relevant is different – in the best possible way. They respond promptly. They work quickly. And if there's a problem on site, they actually show up to fix it. With Relevant, I can actually do my job without having to worry about IT issues."— Hunter Holbrook @ Eastridge Church
2"Having a business with IT needs in which we struggled with for years to administer. The guys at Relevant IT solved our issues in short order. At this point we would not want to go forward without Relevant at our side."— Dr. Raymond Crane @ Rockdale Animal Hospital
3"We were having problems with our network and difficulty streaming our church services online. Relevant IT updated our network and now manages our network. This gives us security, visibility, and control which allows us to share our church services online. Our day-to-day operations have also improved significantly by having them in our corner."— Justin Adams @ New Life Praise Center
Relevant can help by improving your technology infrastructure.
In recent years, we've seen the need for high-functioning technological systems increase substantially. With more jobs, tasks, and meetings being conducted remotely, organizations are realizing how important their tech infrastructure really is. Additionally, companies large and small are beginning to see how their own IT advancements can greatly benefit their brand. Our Atlanta IT consulting firm is seeing less in-person business being conducted as more is happening online than ever before.
Stay ahead of the curve by having Relevant refresh, revamp, or even reinvent your IT infrastructure. Our IT consulting firm in Atlanta has the tools, technology, and the experience to get your organization's systems operating with the most modern advancements available.
If you're ready to see exactly what Relevant can do for you, contact us today. Our IT experts deliver results so you can focus on your clients and keep your organization operating seamlessly.
What We Do
Relevant isn't like the other information technology consultant companies in Atlanta. Our It consultants stand out from the rest because of the dedication we demonstrate to our clients. We pour all our focus and energy into helping organizations run smoothly, without frustration or distraction. We realize each industry is different, and that's why we offer customized IT solutions that will fit perfectly with your vision and goals.
We understand that it's of paramount importance that your network always operates the way you need it to. For that reason, we are involved in IT network support from the initial design process to managing and monitoring your entire network.
No matter your industry, it's important for the future of your organization that you keep up with technological advancements.
In an age where we rely on our technical capabilities more heavily than ever, it's vital your organization has the infrastructure in place to keep up with the ever-changing digital landscape. With more and more companies opting for meetings over Zoom, FaceTime, and other connecting solutions, we know your IT capabilities are right at the center. Impress your clients and team members by staying relevant. Work with an IT consultant in the information technology services in Atlanta that produces real results.
At Relevant, we are your go-to source for IT consultant services in Atlanta and Conyers, and we will help you keep up with your competition and ensure your information technology systems are reliable and run better than ever. We bring professional-grade support to each of our clients with contemporary software, accomplished service, and expansive industry knowledge. Whether you need IT services for your church, commercial business, or anything in between, you can't go wrong when you put your tech systems in our experienced, capable hands.
We give you the freedom to do what you do best by doing what we do best.